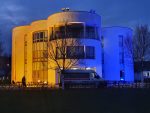 The Centre for Argument Technology is hiring two PhD students, one in deep learning for argument mining, and the other in linguistic modelling of argumentation.
The Centre offers a well-resourced, highly interdisciplinary environment that works from philosophy through linguistics to AI and software engineering to develop and deploy high-impact solutions in sectors as diverse as education, law, politics and media. For a short summary of ARG-tech's work, see youtu.be/xqetI4fFu_Y
These positions are open to ALL candidates, regardless of nationality. The studentships cover all fees, and include a tax-free stipend at UKRI rates (currently £16,062 per annum).
Closing date 17 June 2022. Applications with cover letter, CV, and names and contact details for three referees by email to jobs@arg.tech.
More information is available online at www.arg.tech/PHD202203.